Stone walls and fences

We realize stone fences or retention walls from natural stone.

For outside (exterior) construction we realize a beautiful stone fences and retaining walls. More details can be found at our other website www.kamenne-zdi-praha.cz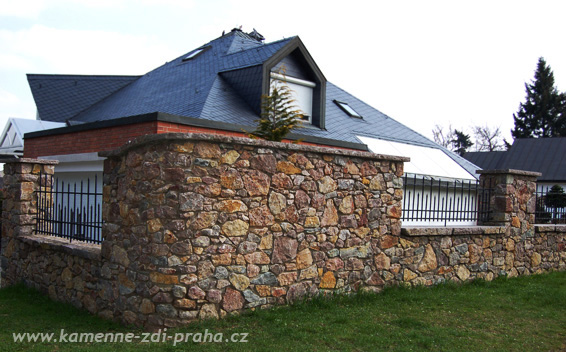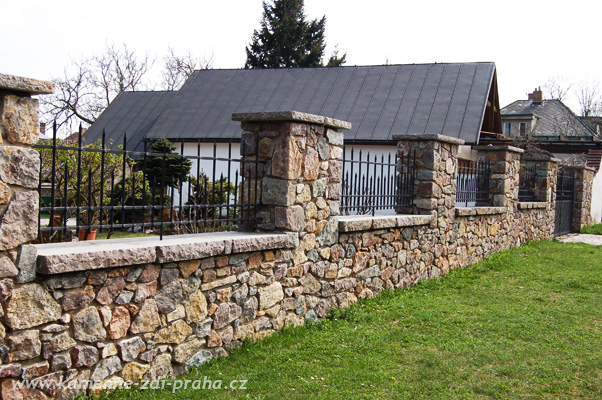 A quality stone is half way of the success
Our aim is to offer always excellent work based on the best quality material possible
Each stone is hand selected in a quarry and double checked prior to dispatching.
Second part of the success is a professional and precise work. We work with a professional team of experienced stonemasons,
who completed many projects.
Construction of a stone fence or a retaining wall
Both stone fence and a retaining wall have something in common - a good concrete foundation base. It should always be deep up to
non freezing depth and filled with a concrete. We can offer you realization of the concrete foundation base.
Stone fence
The realization of the stone fence follows a tender documentation (drawing project).Our company realize works
with stone and construction preparation for attaching fittings or a wooden fillings between pickets.
We usually do not provide fence panels.
Stone retaining wall
There could be executed a static and geological examination. (Based on a type and construction location.)
We can provide this expert opinion for you).
For garden architecture and less stressed buildings and firm geological bedrock is usually sufficient
good quality base foundation, tendency of wall towards slope, drainage and cleft.
We offer complete consultancy related to stone fences and retaining walls.
If you wish to have a quality and functional solution, please do not hesitate to contact us.